Abbi Casey – Dental Therapist/Hygienist/Orthodontic Therapist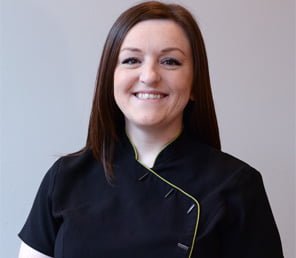 GDC No: 6595
Dental Therapist/Hygienist/Orthodontic Therapist
Abbi joined our team in 2012 as our hygienist/therapist meaning that she provides routine gum health treatments and lots of restorative work in children and adults.
In 2017 Abbi qualified as an orthodontic therapist from Warwick University and now assists our specialist orthodontist with teeth straightening treatments such as fixing and adjusting braces.
Abbi loves this new line of work and we don't know how she manages to balance it all with her two little boys waiting at home!
Back to team page