Colin Pocock – Principal Dentist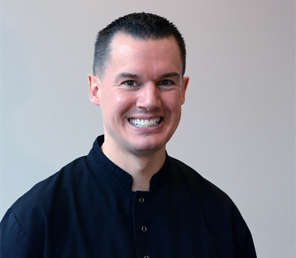 GDC No :74737
BDS (Sheff) 1998
Principal Dentist
Colin has been providing caring dental care since qualification in 1998 and exclusively private care since 2000. Since 2000 Hannah and Colin have worked together closely on all aspects of dental care, this is because their ethos matches perfectly. They both strive to help each patient achieve the highest levels of oral health and tailor the treatment to suit each individual smile all provided with the maxim of gentle care. That winning combination of health and prevention together with aesthetics has helped The Dentist at Liberty Place go from strength to strength since its inception in 2006.
Colin always has his eye on the next big thing, whilst cautiously awaiting long term research. New services include Emdogain (the ability to regrow gum tissues lost due to wear and tear or disease) and the Inman Aligner (the removable and fast way to straighten the teeth without a fixed brace) These new services sit comfortably with the care already being offered; gum health treatments and diagnosis, healthy teeth, tooth straightening and Implants to replace what is missing.
Colin's passions in life include his family, the beaches and the green lush countryside of Cornwall and mountain biking.
Colin is a member of the British Dental Association, ITI member (International Team for Implantology), certified in Inman Aligner care and sectional fixed braces certified practitioner, Emdogain certified and GDC Registered 74737
Back to team page